All Brass Boot Camp 2016!!
Wednesday, April 13, 2016 | Uncategorized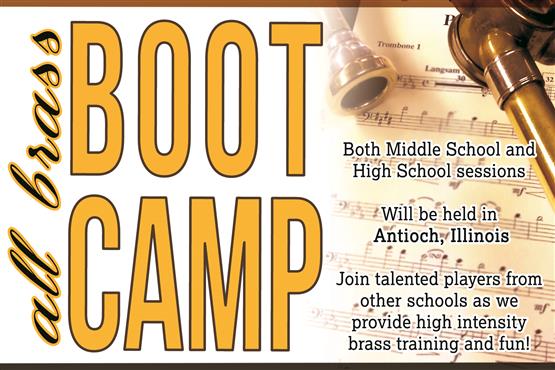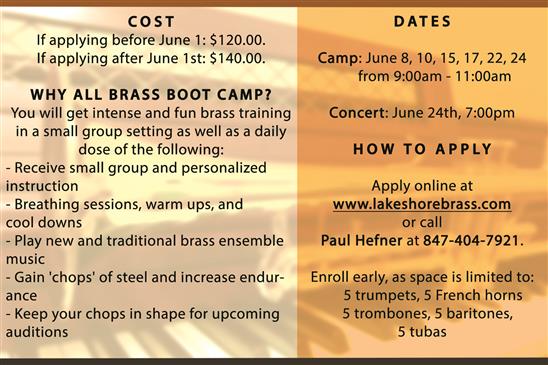 I'm excited for the 2016 All Brass Boot Camp in June! It's just around the corner! My hope is that the ABBC is helpful to any brass student that wants an extra 'push' in their playing, especially over summer. Below is more information as well as the camp flyer. If possible, would you forward this information and the attachments to band directors, other students/parents you feel may benefit?

With both middle school and high school sessions, the All Brass Boot Camp (ABBC) is a chance for brass students from area schools to keep the horn 'on the face' during summer, as well as focus on sound, breathing, intonation, and sight reading. There are both middle school and separate high school sessions. The time commitment is two mornings per week for 3 weeks. If students aren't able to make all 6 sessions, that's ok! As long as they can make most sessions the ABBC should be helpful. Also, there is a short concert at the end of the camp where the students get to show off their sounds! I attached the brochure for the ABBC, so please pass it on to any you feel could benefit. Also attached is my bio.

Here's a link to the website for information and registration: