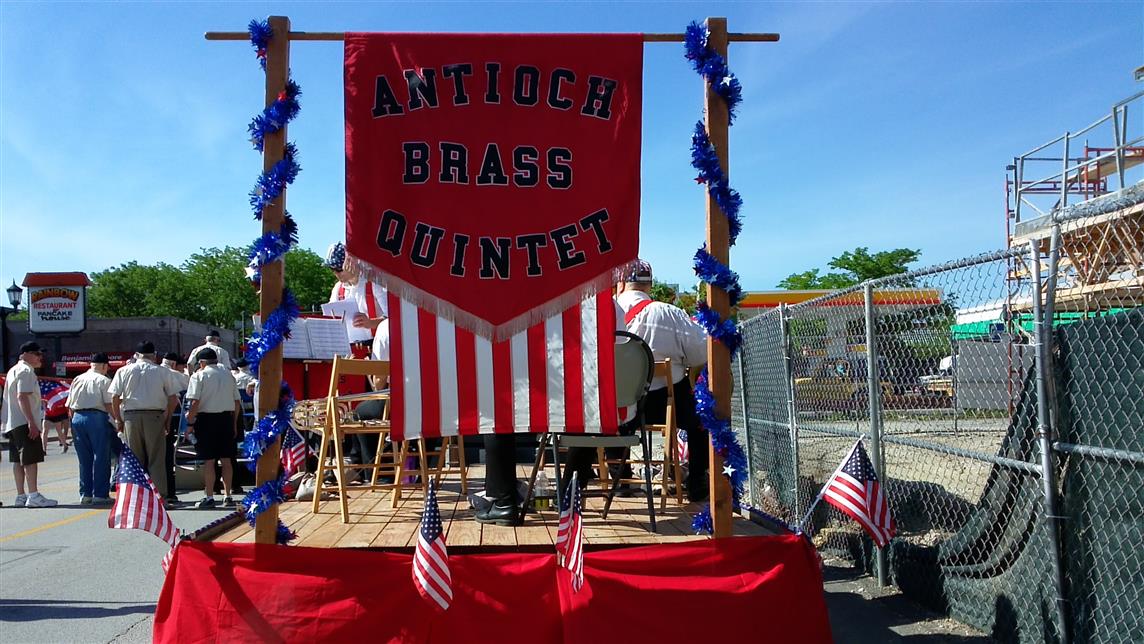 The Antioch Brass has been providing live entertainment to audiences since 1995 and are comprised of some of the finest professional musicians in the Chicagoland area. We provide live music for special events such as parades, weddings, parties, community concerts, memorials and funerals. Music is customized to make your event special and memorable.
Please call or email for questions and booking information.
Paul Hefner
224-267-5717
Video Samples!!
Pictures!!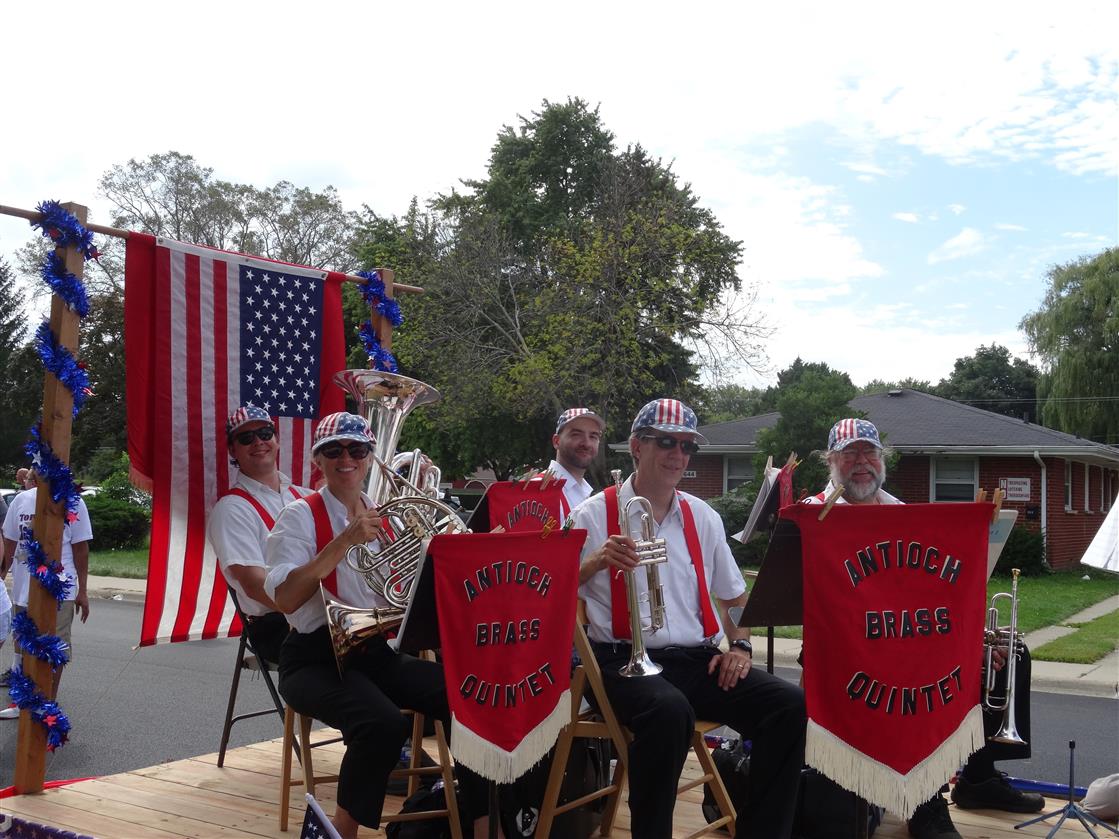 Getting ready for parade start!!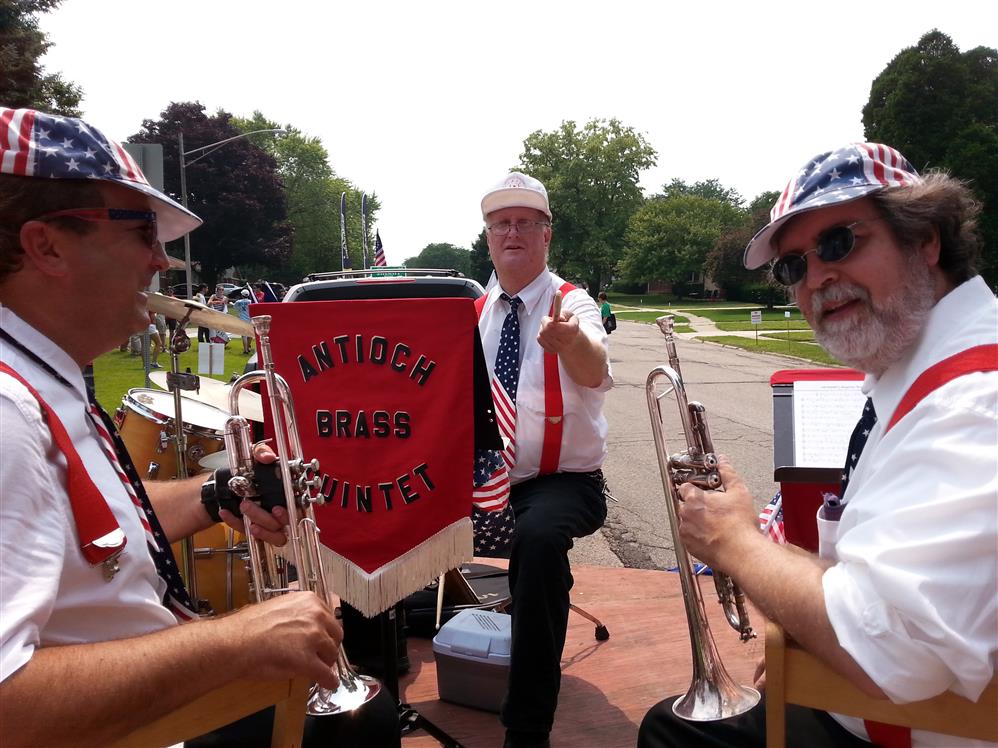 These guys!!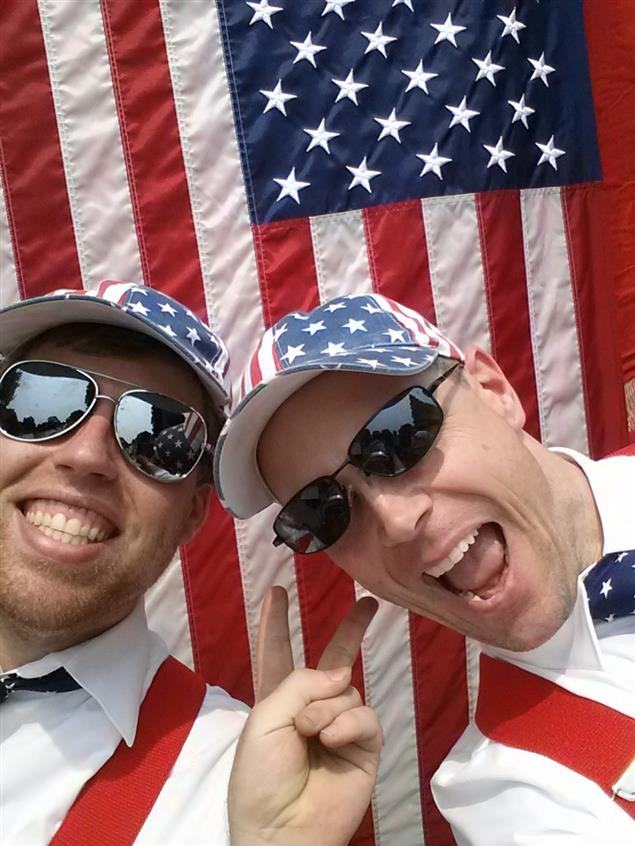 Low Brass guys!!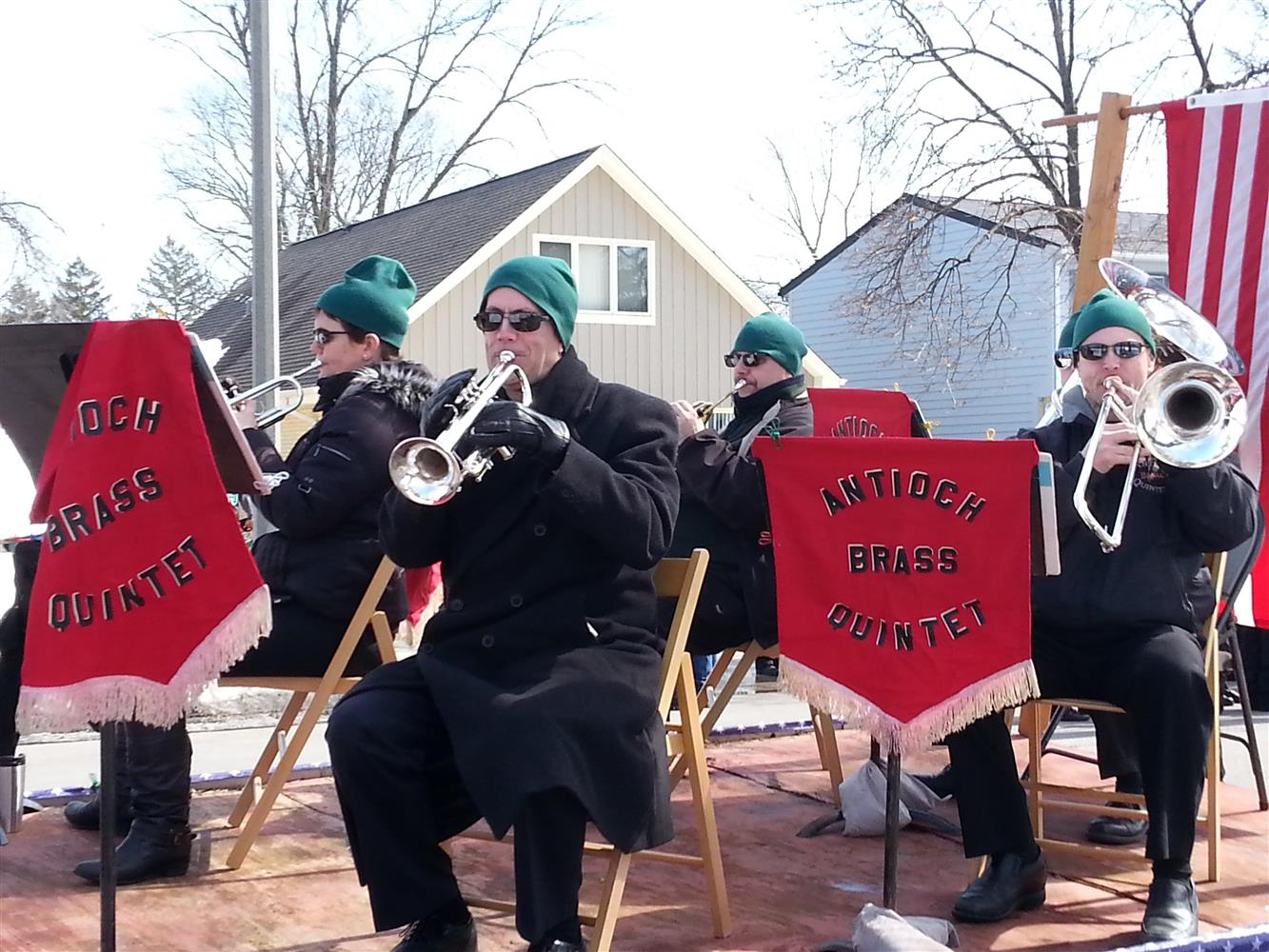 Playing in all weather conditions!!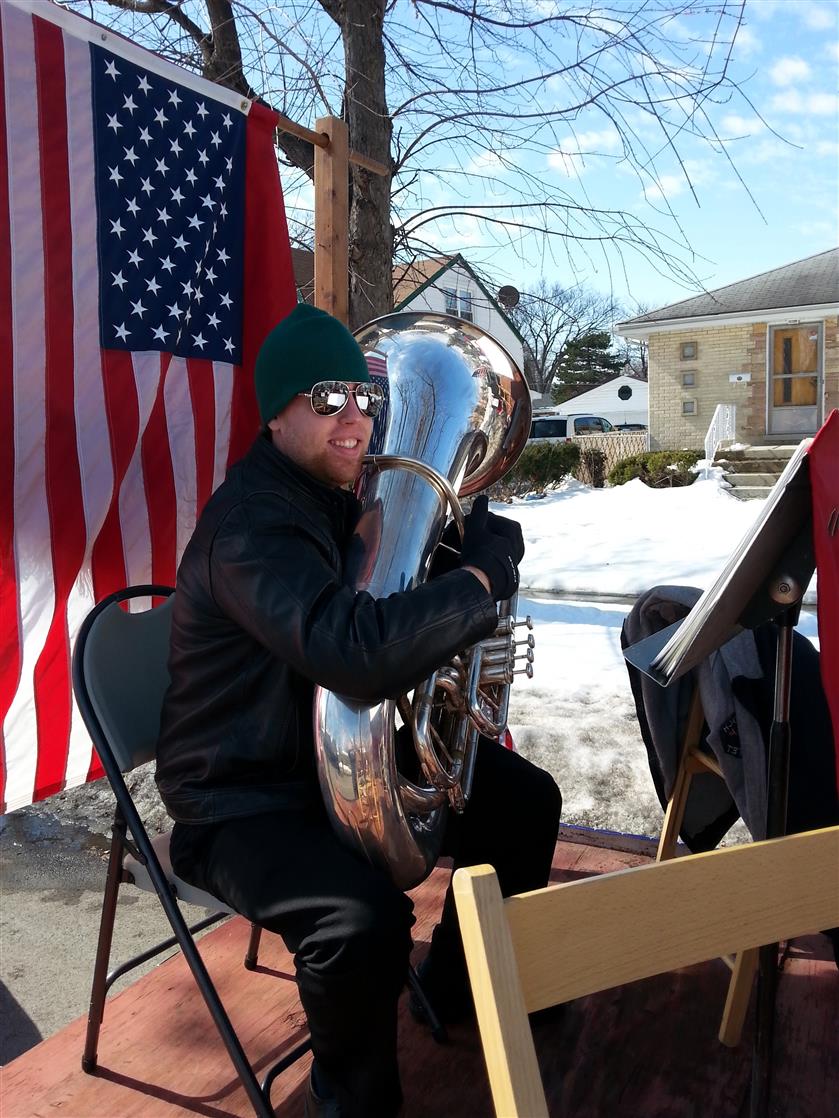 Tuba Jon!!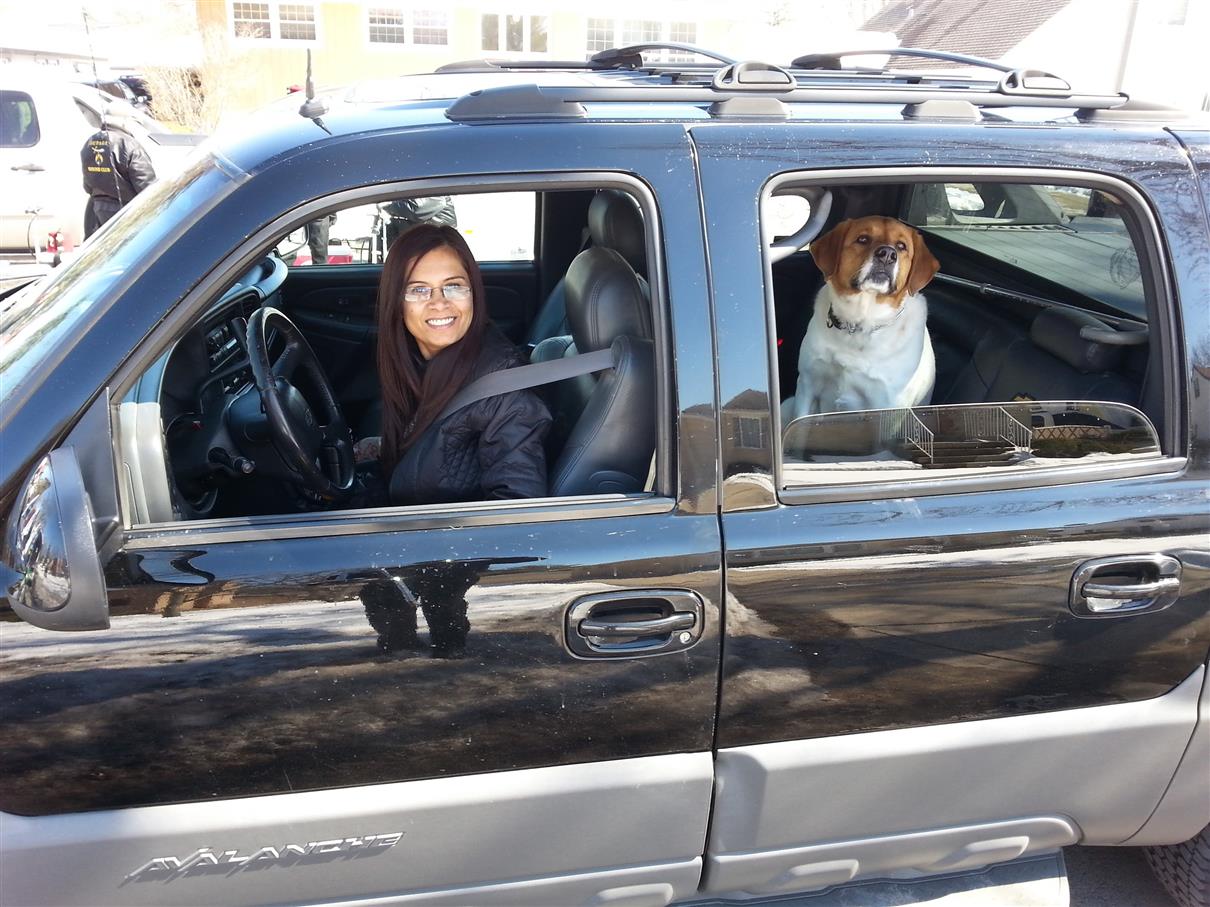 Antioch Brass Manager, and the band mascot!!